About Me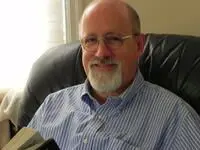 Relevant details:
I earned a Master's Degree in Counseling Psychology from Lewis and Clark College in Portland in 1987. I had worked for four years prior as a high school counselor. Before that I was a high school English teacher. I earned a Master's Degree in English from Marquette University in 1978. I majored in History in college.

I have worked in industry--both large and small companies, in retail, in nonprofits, and in health care. I have a special interest in helping families cope with a family business, as I grew up in one. My first teaching job was at a Yup'ik Eskimo high school in Alaska.

I am licensed by the State of Oregon as Licensed Professional Counselor. I have been in private practice since 1992. Prior to that I worked in Community Mental Health, Chemical Dependency, and Marriage and Family Counseling agencies.

Currently, a portion of my energy is focused on the political health of my profession. In 2009, I was a co-author of HB 2506, which was passed by the Oregon Legislature and signed into law by Governor Kulongoski. The bill was the culmination of 15 years of effort to require health insurance companies to reimburse the work provided by Licensed Professional Counselors and Licensed Marriage and Family Therapists in Oregon. Since then I have been involved in writing and passing six other mental health related bills into law. I am currently the Legislative Chair for the Oregon Mental Health Providers Political Action Committee.

I have received awards from Portland State University and the Oregon Counseling Association for my political efforts on behalf of my profession.

Memberships:
Oregon Counseling Association
American Counseling Association

Professional Development:
Every year I am required by the State of Oregon to complete 20 hours of continuing education. During my career, I have attended over 100 of these workshops covering nearly every area of diagnosis and treatment. For 27 years I have been involved in a consultation group with other therapists to help keep my skills up-to-date and sharp.

Other Interests:
I have been a musician since I was 13. My instrument of choice is the guitar.

In my teens and 20s I was an avid amateur photographer. Since then, I have not been involved in much photography. Recently I have returned energetically to amateur photography. Most of the photos on this website were taken by me on various trips around the Northwest. I invite my clients to enrich their lives with meaningful and relaxing hobbies.