Alcoholism and Drug Addiction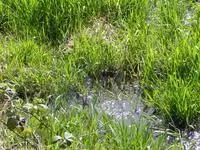 A large part of my practice has been my offering services to support long-term recovery from alcoholism and chemical dependency. I have worked with hundreds of alcoholics and addicts and their spouses and partners. When working with alcoholics and addicts, I am especially drawn to using the 12 Step model of Alcoholics Anonymous and its relatives: Narcotics Anonymous, Cocaine Anonymous, and Marijuana Anonymous. I have also worked with alcoholics and addicts who have attended Rational Recovery meetings, Alcoholics Victorious, and Women in Sobriety.

I am supportive of clients seeking early sobriety to go into outpatient or residential treatment or to work in a support group for a minimum of six months before beginning individual counseling. I want my alcoholic and addicted clients to have sobriety skills before undertaking much uncovering work in therapy. The only exception to this is if triggers for relapse are based in some traumatic history and have to be dealt with immediately to allow the cleint to remain sober.

It is common for persons involved in recovery to have co-occuring disorders such as depression, anxiety, ADD, trauma reactions, and other addictions. I treat those issues right alongside long-term recovery issues.

When a client is involved in AA or other 12 Step programs, I coordinate my work within a 12 Step model. I use 12 Step language when appropriate. I invite my client to put effort into actively working a 12 Step program. As a result, my recovering clients are grateful that their therapy and their recovery is integrated.

I often offer couples counseling to alcoholics and their spouses to address relationship damage resulting from the addiction. I also focus attention on treating any codependence that may be experienced by the spouse.

I am deeply grateful for my work with recovering persons and their spouses.