Individual Counseling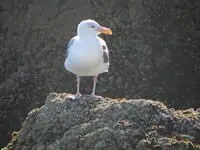 I have experience with many presenting issues. My specialties include long-term addiction recovery from alcoholism, drug addiction and sex addiction. I have many years of experience with treating depression, anxiety, ADD, OCD, trauma, divorce recovery, transitions, and low self-esteem.

Much of my work comes from a Family of Origin perspective, which means I am especially interested in your coming to understand the roots of your behavior patterns so that you can change them to have more peace and happiness in your life. That can help you make clear decisions about what you are doing in your life without being unconsciously directed by your past.

My practice has been deeply affected by the work of Milton Erickson, who taught that a good therapist finds creative ways to clearly know and understand each individual client. That is why my work with each client is unique to that person. I have been using concepts from Gestalt and Transactional Analysis for many years. Though I do not engage in Gestalt or TA techniques very often, they deeply inform my work. I also use Existential Psychotherapy concepts based on the works of Viktor Frankl and Irvin Yalom. I am deeply grateful for the insights brought to my work from the work of Carl Jung. His model of the archetypal structure of the unconscious has been deeply helpful to many of my clients, especially when looking at dreams.

I often use three therapies that are commonly used to treat depression and anxiety: Interpersonal Psychotherapy, Cognitive-Behavioral Therapy, and Acceptance and Commitment Therapy.

The first session we have together is focused on my coming to understand what you are struggling with and defining how I would work with you. At the end of that session, I will ask you if what I am proposing meets your needs. If you agree, then we begin the journey together. If you do not believe me to be the right person to help you, I will happily refer you to another therapist.

My clients voice appreciation for a number of things about my work. They like my sense of humor, my sensitive response to their life circumstances, my many years of clinical and life experience that support my work, my respect for them, and my ability to effectively challenge them to grow.

If this sounds like something that could be of help to you, please contact me to set up an appointment.